TMAF Celebrates Women of Trucking
On International Women's Day, and throughout the month of March, TMAF is celebrating the more than 200,000 women of trucking.
TMAF interviewed women in the industry to learn more about what drew them to the trucking industry and why they love it. You can read about the women on the TMAF blog by clicking here.
Throughout the month of March, TMAF will also be promoting the women on our social media pages, including Facebook, Twitter, Instagram and LinkedIn.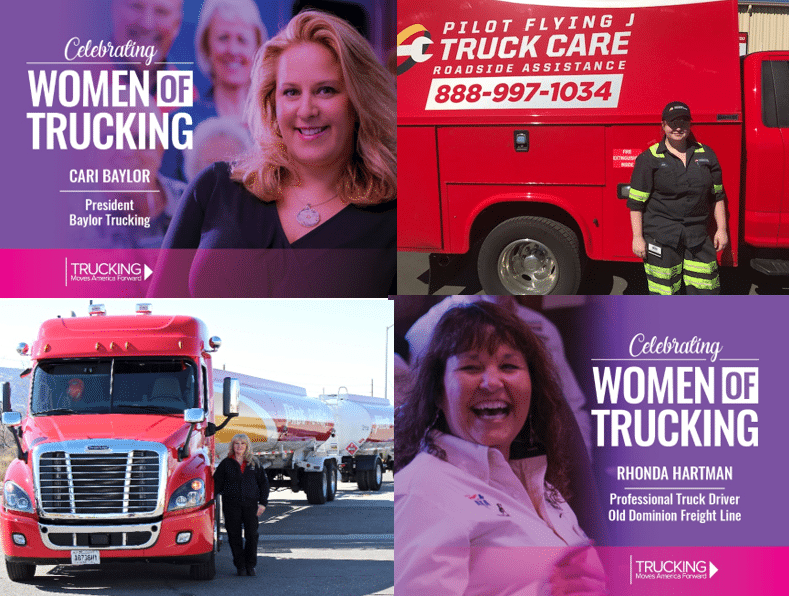 About Trucking Moves America Forward
Trucking Moves America Forward is a long-term industry-wide movement established to create a positive image for the industry, to ensure that policymakers and the public understand the importance of the trucking industry to the nation's economy and to build the political and grassroots support necessary to strengthen and grow the industry in the future.