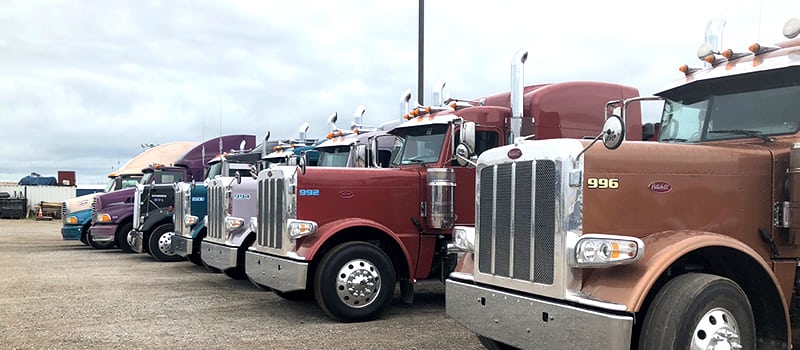 Founded by Jerry Steelman, Steelman Transportation has been in the long haul flatbed business since 1991. Previous owners Jim Towery and Brett Sheets acquired the company in 1998.
In 1999, Steelman acquired the assets of Cornerstone Transportation of Mountain Grove, Missouri, adding eight tractors and 13 flatbeds to our fleet.
Our growth continued in 2004 with the acquisition of assets from Jack Warren Trucking of Springfield, Missouri, which added an additional seven tractors and 31 trailers. Trailers acquired from this purchase included specialized RGNs, double drop stretches, and step deck stretches; Steelman also added two prominent manufacturers of oversized freight to shipper roster.
In July, 2017, Steelman became a part of Daseke, a leading consolidator of the highly fragmented $133 billion open deck specialized freight market in North America. Daseke is the largest owner and operator of open deck specialized transportation capacity in North America, with a fleet of approximately 3,500 tractors and 7,000 trailers. Daseke serves industrial customers in the U.S., Canada and Mexico.
Today, Steelman boasts a knowledgeable, experienced in-house staff and a reputable, seasoned team of professional drivers to consistently deliver your freight on time and on budget, every time.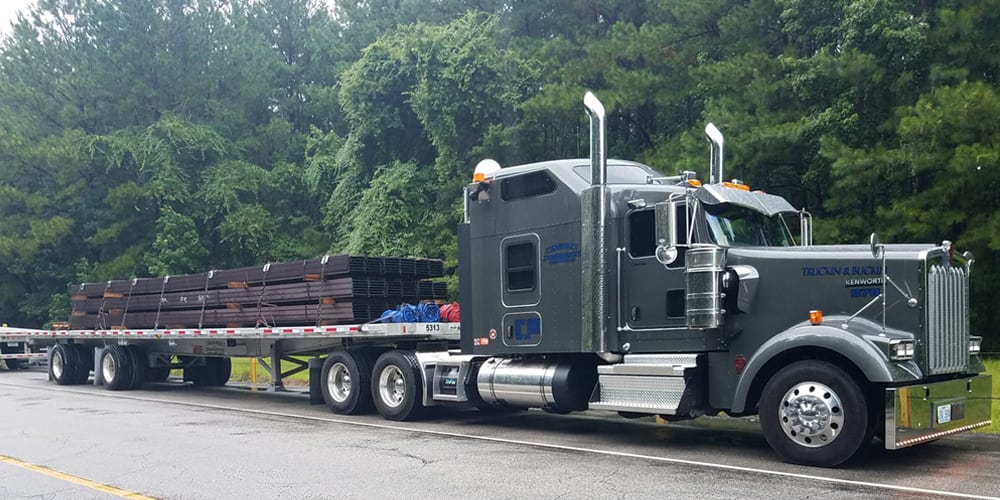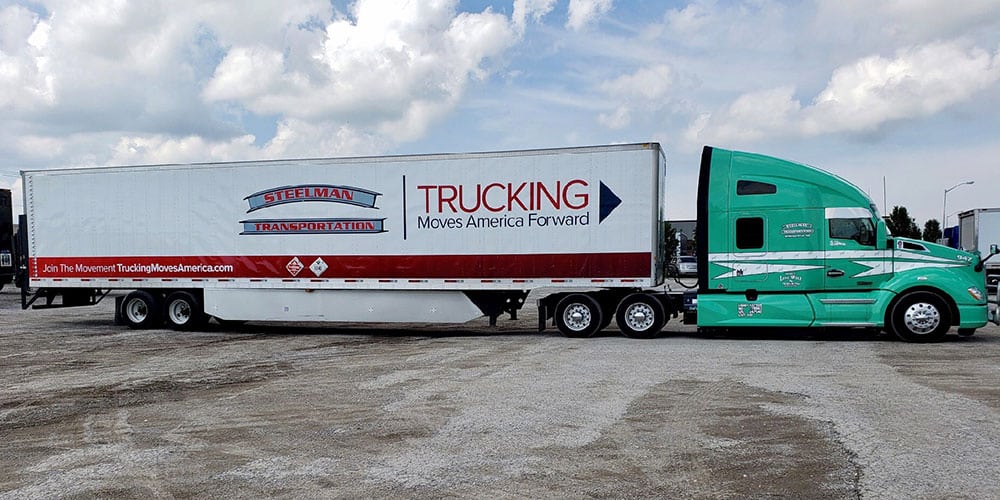 Our current fleet consists of more than 110 late model tractors and 180 trailers which carry a diverse freight mix throughout the contiguous United States, Canada, and Mexico. We deliver pipe and tubing in side kits, stainless steel flat sheets and coils, steel shapes and beams, manufactured steel products, fiberglass and stainless steel tanks, large air conditioning systems, roofing shingles, vinyl siding, lumber, and other equipment.
Steelman Transportation holds memberships in a number of local, state, and national trucking associations including the Springfield Area Moto Carriers' Club, Machinery Haulers, Truckload Carriers, and the American Trucking Association.
We also believe in giving back to the Springfield community which has fostered our growth and success over the years. Steelman Transportation proudly hosts the annual Bowl for Kids' Sake Truckers' Challenge benefitting Big Brothers Big Sisters of the Ozarks, Ozarks Food Harvest, The Tournament of Hope benefiting The Victim Center, Rock n' Ribs which benefits multiple charities as well as Springfield Public Schools and their safety and educational programs such as 'Don't Meth with Us.'